Cambodian Cooking Classes
TRADITIONAL LOCAL COOKING IN THE COUNTRYSIDE, ONLY $15 PER PERSON!
---
Pick up from your hotel
Take a trip to a local authentic market
Taste different fruits & spices
Gather your fresh ingredients
Take a small walking tour
Learn about the local agriculture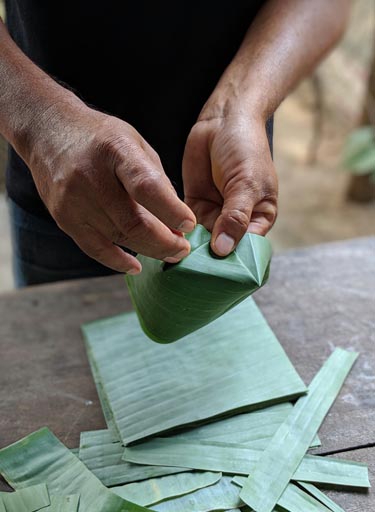 Arrive at Smokin' Pot Cooking School
Prep your food at your cooking station
Take pictures to show off your skills
Make your own Banana leaf bowl
Extract cocunut the traditional way
Use authentic clay pots
Only $15 per person
Share your final result with the world
Then, the most important part, we eat
Taste your delicious dishes
Recieve a link to a free cooking book
Take a tuk tuk back to your hotel
Please leave us a review!
A Traditional Cooking Class
---
---
Before the course begins, you'll select three meals from our food menu. At Smokin' Pot we offer a great variety of traditional local dishes and don't worry vegetarians and vegans, we have also options for you!
At the local market, you'll taste unique fruits and pick up your own ingredients. Ingredients in hand, we'll take a short walking tour, where you'll learn about the lifestyle of the local people and how they grow their vegetables.
In our class you'll acquire the knowledge and secrets of Khmer cuisine by using traditional equipment and techniques. Our classes run twice a day with each class lasting around 3 hours.
​
PRICE $15 PER PERSON INCLUDES:

Pick-up at your Hotel and Return
Tour of the Community Market
Cooking Ingredients
Link to a Recipe Book (In English)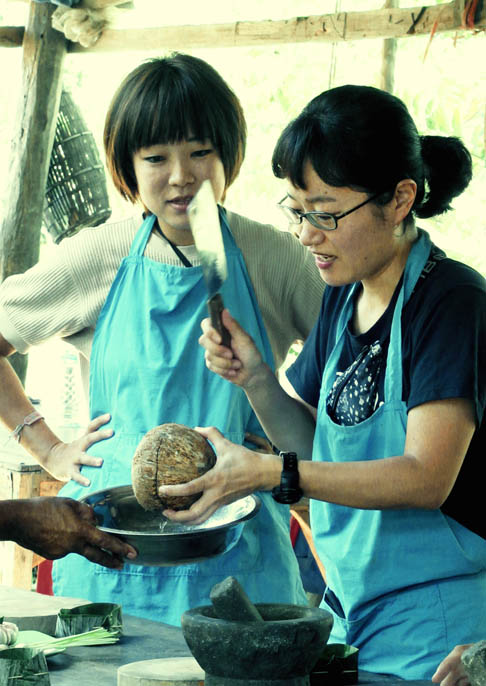 Awarded 2015 & 2017

"Certificate of Excellence"

on Tripadviser
Awesome cooking class. Very authentic, super nice host. The food restaurant is also very good and cheap. The cooking class is outside of the town, and includes market visit and you also get to know the different types of fruit trees along the way and a lot about Cambodian and SE asian food.

If you want authentic Khmer food, eat here! Ran by a great Khmer family. The food is delicious. The cooking class they offered was one of the best experiences I had in Cambodia.

True authentic cooking class outside of the town (5 mins away). You get to know the surroundings, the fruit trees, the traditional food and some history as well. Definitely, the one to go for if you're in Battambang. Tuktuk drive included.

Great restaurant with delicious Khmer food. Did the cooking class too and it was a lot of fun. I recommend everybody visiting Battambang to take this cooking class! An amazing experience!

Just finished an amazing course in a fantastic setting. Authentic cooking at a friendly local home. Avoid the other options. If you want an authentic Cambodian experience with great food... get this booked.
Book a Cooking Class
To book your class in advance please fill in the below form. If you have any questions about our classes feel free to call us directly.
Call Us +855 (0) 12 821 400
Email Us [email protected]

Alternatively, you can pay us a visit at our restaurant Smokin' Pot Streetfood and sample some of our authentic Khmer dishes!